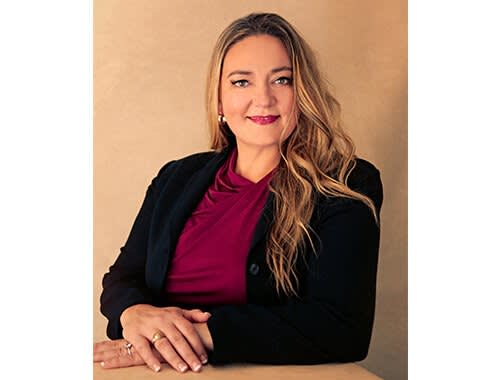 Ronda Harris prides herself on addressing her clients' legal issues as if they were her own. Her practice areas include family law, real estate law, personal injury, wills, trusts, small business law, civil litigation, appellate law, and mediation services. In today's world of rising litigation costs, Ms. Harris attempts to resolve her clients' problems at the lowest possible cost.
Ms. Harris was born and raised in Cut and Shoot, Texas before attending Texas A&M University (TAMU). At TAMU, she earned a B.A. in Medical-Cultural Anthropology and a B.S. in Horticulture with a specialization in Genetics. During her undergraduate career, Ms. Harris illustrated her leadership qualities by founding a new student organization during her freshman year (Texas A&M Tennis League) and remained President of this organization during her sojourn at the University. Ms. Harris also participated and/or obtained officer positions in multiple other organizations while at TAMU including Texas A&M Judo Team, Aggie Toasters, Baptist Student Union, Campus Crusade, Young Life College Fellowship, Pre-Law Society, Pre-Med Society, and PHILSA.
While enrolled as a full-time student, Ms. Harris worked for TAMU as assistant to the Director of Academic Support Services and in the Career Center Library counseling students on their personal career goals, résumé, and cover letter writing. In the later half of her collegiate career, Ms. Harris was offered the position of Tennis Program Coordinator for the City of College Station where her responsibilities included teaching tennis classes for all ages and skill levels, running all of the city's tennis programs and tournaments, and hiring and overseeing all of the city's tennis coaches.
After graduating from TAMU in May of 1998, Ms. Harris continued her position as Tennis Program Coordinator and also accepted an offer to coach the College Station Junior High Tennis Team. From May-September of 1999, Ms. Harris traveled with Celebrant Singers, a Christian based music ministry that travels worldwide. During her time with Celebrant Singers, Ms. Harris traveled throughout France, Northern Italy, and twenty-six states in the United States. In October of 1999, Ms. Harris returned to College Station and reclaimed her former positions while applying to law schools
In the fall of 2001, Ms. Harris attended South Texas College of Law (STCL). In law school, Ms. Harris was invited to be on Law Review and to compete in the school's Trial Advocacy Program. STCL's Trial Advocacy Program has enjoyed long-standing success. In fact, U.S. News and World Report annually include STCL in their top ten nationally ranked law schools, for the specialty of teaching trial advocacy skills. Ms. Harris was also awarded multiple scholarships for outstanding academic achievement, elected Magister (President) of Phi Delta Phi (STCL's Legal Honors Fraternity), and invited to be in the Order of Lytae, as a result of her distinguished work in law school. During her time at South Texas, Ms. Harris also took time to participate in other student organizations and held officer positions in both the Aggie Law Student Association and The Firm. Finally, while attending STCL, Ms. Harris also interned for the First Court of Appeals for the State of Texas, the Fourteenth Court of Appeals for the State of Texas, and the Harris County District Attorney's office.
In 2004, Ms. Harris graduated from STCL Cum Laude and chose to open her own law practice rather than take a job at a large law firm. Ms. Harris opened Harris Law Firm because she believes her talents are best utilized by serving clients directly instead of at a large law firm of anonymous attorneys whose purpose, oftentimes, is to bill the client as much as possible and speak to them as little as possible. Ms. Harris's diverse background enables her to view the world in a different light than most attorneys; which is a beneficial difference in the world of litigation and can lead to creative solutions. If you believe this attorney would be a good match for you and your legal cause of action, then contact our office today.
Areas of Practice:
Civil Litigation

Real Estate Law

Family Law

Wills, Trusts, Estate Planning

Small Business Law

Contracts

Personal Injury

Probate

Appellate

Mediation
Bar Admissions:
State of Texas, 2004
Education:
South Texas College of Law, Houston, Texas
Honors:
Dean's Honor List: Fall 2001, Spring 2002, Fall 2003, and Spring 2004 Phi Delta Phi Highest Grade Award in Property I The Order of Lytae
Journal:
South Texas Law Review
Scholarships:
South Texas College of Law Enhancement Scholarship 2002-03 South Texas College of Law Academic Merit Scholarship 2002-03, 2003-04 Howard Warren Merit Scholarship 2002 Judge Bob W. Robertson Scholarship 2003-04
Activities:
Phi Delta Phi International Legal Honors Fraternity – Magistrate for 2002-03, 2003-04 Varsity Moot Court – Tulane Mardi Gras Invitational & Phillip Jessup International Law Moot Court Competition The Firm – Vice-President 2003-04 Aggie Law Student Association – Treasurer for 2002-03 Texas A&M University, College Station, Texas, 1998 B.A. Medical/Cultural Anthropology B.S. Horticulture, specialization genetics
Professional Associations and Memberships:
Houston Bar Association Member Houston Young Lawyers Association Member American Bar Association Member
Pro Bono Activities:
Galveston National Adoption Day: 2005, 2006 & 2007